NameBee is your source for Blog Aggregation in the Domain Name industry
Digital Point Forums - Domain Names
Hello It has been a long time since I have held contests but I am ready to get going again!! Payment: $30 USD via Paypal (will consider other payment methods depending on winner) Technical Requirements: Square logo is ideal, more vertical than horizontal if anything. High resolution layered file required in order to resize later myself and chan...
Mediaconvers is looking for new publishers. We are working on CPC basis with XML feeds. Our company provides the best conditions for publishers. We have wide choice of advertisers for each type of traffic. And we'll do our best to find advertisers which suit your traffic. It is an open secret that the most important elements for publishers ...
What is SSL site seal? Which SSL Certificate Is Best To Buy?
Personally I have had the most success posting in the US mornings. Would anyone like to share their experience?
I am looking for a logo for a new start up. Please click the spoiler for details. I would like the logo to be 200px x 40px as well as a symbol by itself that can be used for profile pictures. The color scheme is: #4BC9E8 #172E54 .SpoilerTarget">Spoiler: Details The brand is called New Archer and I would like a bow or bow and arrow i...
Hi, I'm planning to buy a new domain name to start a website. But, I'm little bit confused here. Which domain should I go for ? Should I buy Expired Domain or Fresh Domain ? Please advice me, Guys.
Hi, So on the way home from work I was listening to an Audio book that I purchased on CSS and somewhere in that audio book it mentioned CSS reset stylesheets. Basically it resets all the browsers default settings as different browsers have slightly different settings: margins, borders and padding. Does anyone do this? Regards, Chris
I have the following code. HTML: <table border=1> <tr id=row1> <td><label><input type=checkbox onclick=toggle('row1')></label></td> <td>cell 2<div>cell 2 details<div></td> <td>cell 3<div>cell 3 details</div></td> </tr...
Hello Designers! I've hosted a few contests on here so far & have to say it's easily my favorite place to find such amazing talent! If you have any other questions, please don't be afraid to ask! Look forward to seeing your designs! Luke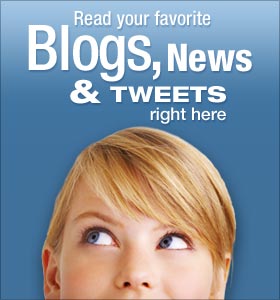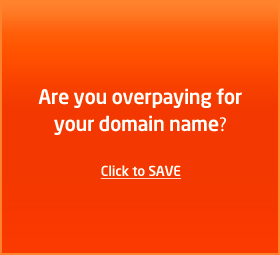 Don't have an account yet?
Customize your settings
Edit how your blog displays
Add or remove blogs you read. Sign Up.
About Us
NameBee is your source for all your Domain Name news.
Have a Suggestion for Us?
| | |
| --- | --- |
| | Know of a Domain Name blog that we're missing? Let us know! |