NameBee is your source for Blog Aggregation in the Domain Name industry
Digital Point Forums - Domain Names
http://theoceanhugger.com/home-2-4/ need logo that fits here Name is: .SpoilerTarget">Spoiler EGO SEO Services $10 for the winner Quick contest
Hi guys, I've a problem again. I've a header and a canvas I want to put together inside a device's window. Everything look great on other browsers except for, you guess, Firefox. How can I fix this? <!DOCTYPE html> <html><head> <meta name="viewport" content="width=device-width,initial-...
This logo contest is for a audio gear (speakers, amps, headphones, music, etc) forum called "Audio Gear Club" eventually to be located at audiogearclub.com The logo should state "AGC" and/or "Audio Gear Club" The design should be simple but distinctive and classy. It doesn't have to be text only, but please avoi...
Hi! My name is Cathy and my writing skills may be just what you need. When you need quality articles from a writer that understands SEO I am your gal! I have been writing for websites for more than 8 years You won't find a better English native writer at this price! Here is what I am offering: Quality Articles 2c per Word Native English W...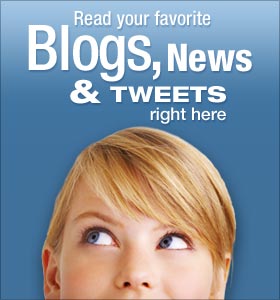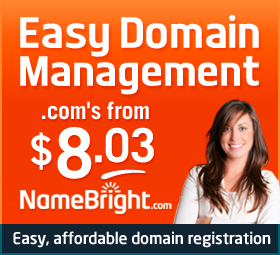 Don't have an account yet?
Customize your settings
Edit how your blog displays
Add or remove blogs you read. Sign Up.
About Us
NameBee is your source for all your Domain Name news.
Have a Suggestion for Us?
| | |
| --- | --- |
| | Know of a Domain Name blog that we're missing? Let us know! |